Jon Bøhmer reaches the end of the road with Kyoto Energy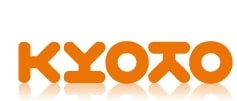 Jon Bøhmer saw Kyoto Energy AS hit the end of the road on April 6th, 2011, as Gjøvik Tingrett (District Court) sent them into liquidation.
My lawyer submitted the final petition for bankruptcy on March 23rd, 2011. Norwegian courts work fast, and the response was almost immediate.
It is obviously sad to see a project I firmly believed in go down the drain. With substantial salary arrears and unpaid expenses, I had no choice, though.
Award-winning Kyoto Box
I still believe Kyoto Energy had significant potential. Jon Bøhmer won the Financial Times Climate Change Challenge Award 2009 for his flagship product, the Kyoto Box. The other products in the Kyoto Family range were also promising. The project could certainly have succeeded had it been well managed.
A year ago, at this time, I was preparing to join Kyoto Energy: I had helped Bøhmer secure a soft loan to launch his products, and everything seemed set. The lender had included a condition, earmarking the funds for my salary, giving me the financial security I needed.
Bøhmer was based in Nairobi, where I lived from 2002-2005. Moving back to Kenya was a thrilling prospect.
His previous track record from IT startups in Norway gave the project good credibility. I was obviously taking a risk, but both Jon Bøhmer and Kyoto Energy had some impressive credentials. This could actually work! So I took the leap of faith and went for the opportunity.
After resigning from my previous job in Vyke Communications, I moved to Nairobi on short notice.
I quickly realized one fact Bøhmer had omitted: Kyoto Energy didn't have any products yet!
No products yet!
He had done everything wrong with the paperwork for the first container load of the Kyoto Box Solar Cooker. As a result, the Port authorities in Mombasa would not release it. All he had, was a handful of rebranded solar torchlights from SunNightSolar. Those were also older and more expensive models than the ones he intended to resell. The rest of his product range was mere concepts in his presentations.
It took 4 months of a bureaucratic nightmare to get the container out of the Mombasa Port. The torchlights from SunNightSolar (rebranded "Kyoto Flash") arrived at about the same time. In the process, I had already incurred significant expenses on behalf of the company.
Financial mismanagement
Meanwhile, Jon Bøhmer had blown every cent of the money I had helped him raise in record time!
By the time we finally had the products, Bøhmer was flat broke. He could neither pay my salary nor cover the expenses I had incurred.
At first, I didn't fully grasp the extent of Bøhmer's recklessness: That in no time, he had burnt the entire soft loan. Never mind the fact that the lender had specifically earmarked the funds for my employment!
Until then, I had also believed Bøhmer still had money from his previous projects and that the soft loan was additional funding for the launch. It dawned on me that the money I had brought in had gone to cover his debts and his costs of living. He had even paid for his recent one-month vacation in Europe (with his family of 5!) with what was supposed to be my salary.
Empty promises from Jon Bøhmer
Jon Bøhmer gave me some apologies and lame excuses. Giving up was never my style, and in any case, I had already moved to Kenya. Having left my job in Norway, there was no easy way back. The fastest way to get any money was to sell, so I put in an epic effort to do just that.
We agreed that I would recover my salary arrears and expenses directly from my sales. That gave me some kind of fake reassurance, unfortunately.
In the first few weeks, I mainly sold small quantities to resellers wanting to test the market. That brought in some money and kept me above water.
Eventually, we got some significant orders and decent revenues. It then turned out that Bøhmer had built up new debts after burning the initial soft loan. When he suddenly pocketed the revenues from the first major orders and took his family for a vacation in Mombasa, that was the end of Kyoto Energy for me!
Bankruptcy
At this point, I knew I would not get my money back by asking nicely and saying please. I initiated a bankruptcy petition in Norway, where Kyoto Energy AS was incorporated. Upon returning from his vacation, courtesy of my money, Jon Bøhmer found a letter from my lawyer.
My goal was to make Bøhmer pay what he owed me. Hence, I repeatedly offered an out-of-court settlement. I assumed he would eventually pay up to save Kyoto Energy from liquidation. Bøhmer came with many counter initiatives. Alas, they all were mere attempts to buy time and derail the process.
That did not work on me! We came to a point of no return on April 6th, 2011, when Gjøvik Tingrett (District Court) finally gave the liquidation order for Kyoto Energy AS.
Jon Bøhmer still holds on to Kyoto Energy Ltd., an identically named but unrelated Kenyan company. His quest for investments, grants, and loans for his "social entrepreneurship" project, continues unabated. His Powerpoint presentations still impress new and unsuspecting audiences.
I am currently on my way to Norway to attend the next court meeting in the ongoing bankruptcy process.