Lagos is, by far, the biggest city in Sub-saharan Africa. With its 10+ million inhabitants, it eclipses Johannesburg, Nairobi and Addis Ababa, and is second only to Cairo. It is one of the fastest-growing cities on the planet, and increasingly a magnet for investors, multi-national companies and expatriates seeking to tap into the booming Nigerian and West African markets.
The city is also a by-word for chaos. Love it or hate it, but if you can't take it, don't try it! Whether you are here as a visitor or as an expatriate, brace yourself for the vibrant chaos of Lagos!
Traffic – not as bad as Nairobi
Lagos is notorious for jams and crazy traffic. Being used to Nairobi, I don't find it that bad in comparison, though. People actually drive in a far more orderly way here than in the Kenyan capital, and jams, albeit bad during rush hours, are at the very least moving most of the time. Apparently the investments that Governor Babatunde Fashola has made in infrastructure, have paid off, as I understand that the situation was far worse a couple of years ago.
Power? Powerless!
Power is still erratic to the point where one can hardly live without a generator. The ongoing reforms in the power sector, however, are likely to change that: The federal government is in the process of splitting up national power holding company, PHCN (an acronym widely believed to signify Please Hold Candle Now). The end result will be 18 independent production and distribution companies, to be sold off. Until that reform is complete, and the results visible, the roaring sound of generators, will remain part of everyday life in Lagos.
Security – better than you think, despite the worst police force in the world!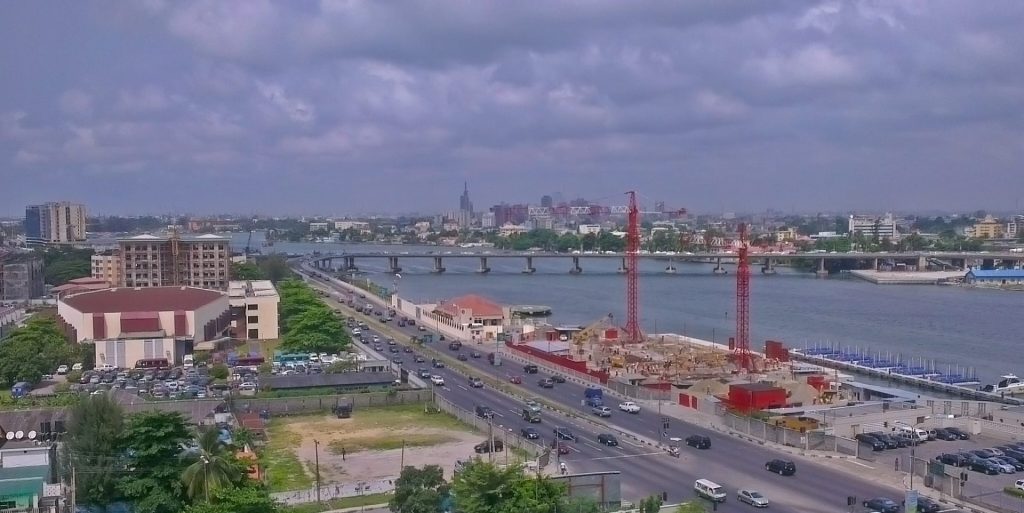 According to locals, the security situation has improved significantly compared to a couple of years ago. In the 90s, gangsters would even enter the airport, stop planes on the runway, and rob the passengers. VI and Ikoyi are generally safe for Nigerians these days, but risky for expatriates. Criminals have abandoned muggings for the far more lucrative business of kidnappings.
Road trips, a weekend activity that I cherish, are considered borderline suicidal for foreigners. A discussion about road trips beyond Badagry or Ibadan is likely to include a question about whether or not I am mad.
The massive police presence in Victoria Island may give a false sense of security to the inexperienced first-timer. In theory they are there to protect you. Should a dangerous situation occur, they would however most likely run away, defecating in their uniform trousers. Their real role is to beg for small handouts (or big ones, should you fail to notice a red light while driving).
Cost of living: advisable to be a dollar millionaire
Lagos is one of the most expensive cities in Africa. Not as bad as Luanda, but close. Assuming that you have decent salary (most expatriates in Lagos do), then life can nevertheless be pretty sweet. Lagos has decent selection of restaurants, bars, clubs, cinemas, gyms and spas. At Lagos prices, that is!
A meal in a good restaurant (just one meal, no drinks) is typically $25 and above, and a beer $4. Fair enough for London or Geneva, but high for Africa. While you can get quite good sushi in Lagos, that dinner will easily set you back with $100. A night at the Radisson will cost the visitor about $400, and other hotels of comparable quality are around $400-$500. DO not expect to find anything of decent quality for less than $250.
Shopping – well, if you have to..
When it comes to shopping, Lagos is still far behind most other African cities I've been to. The Palms Mall in Lekki, one of the sanctums of shopping for affluent lagosians, hardly even compares to most local supermarkets in Nairobi suburbs. Lusaka a city of 2M people, has at least 4 malls that are bigger and better than Palms. Even Libreville in Gabon has a better one! Judging from the ongoing construction and investment boom, it is probably only a matter of time before Lagos catches up with the rest of the continent in that area, though.
Home electronics and mobile phones are widely available at decent prices, though. The growing middle class has a strong craving for those goods, and in a country of 170 million people, they constitute an increasingly attractive market. Expect to see the the latest iPhones, tablets and Smart TVs in the supermarkets shortly after they become available internationally, and at good prices. If you know the right people in the telecoms business, you will see test versions of the latest Blackberries circulating months before their public release.
If the idea of buying luxury goods in Lagos ever crossed your mind, then perish the thought. You will find many shops selling fake luxury brands like Gucci, Dolce & Gabbana, Salvatore Ferragamo, etc. Prices are the same prices as the real stuff, though! Ermenegildo Zegna recently opened a store in Victoria Island, where you can safely assume that they sell authentic merchandise. Prices are grossly inflated prices even for Zegna, though. There is also a Hugo Boss store at the Palms Mall, with an incredibly disappointing selection.
Business hub, and economic centre of gravity
The rising middle class, and the sheer size of Nigeria, makes the country an increasingly attractive market for international businesses. Lagos, the business hub of Nigeria and West Africa, attracts the lion's share of those investments. The city naturally attracts every regional HQ, despite the high cost of everything.
With its 10 million inhabitants, Lagos State has a GDP the same size as Kenya's (40M inhabitants). Because of its strategic position, Lagos is also a focal point of massive wealth concentration. Most of that wealth is gathered in the roughly 5km² comprising Victoria Island, Ikoyi and Lekki. In Banana Island you will not find a 3-bedroom apartment for less than USD 10,000 monthly. Most landlords require 2 years upfront payment(!!). Hence, living here is the preserve of the rich people, and expatriates.
The investment boom in Lagos is quite visible everywhere. Across VI, Lekki and Ikoyi, highrise office buildings, apartments and hotels are popping up literally everywhere. The grand real-estate project above all, though, is Eko Atlantic City. This mega-project is envisioned as a Dubai-style extension of Victoria Island on 7km² of land being reclaimed from the sea. If built as planned, Eko Atlantic City will change the face of Lagos, Nigeria, and Africa as a whole.