New Kwacha – same look – three zeros less
Being back in Lusaka after almost 10 months felt really good. After all the travelling there last year, it is a country that I had really come to like. My usual hotel, Taj Pamodzi, was also still the same, with nice food, outstanding service, and that personal touch that makes the stay extra enjoyable.
One thing had changed, though. Since the last time I was there, three zeros had been removed from the currency. While the Kwacha was previously 5,400:1 against the US Dollar, it is now about 5.4:1. Other than the three zeros that are gone, the new notes look identical to the old ones.
Affects perception, little else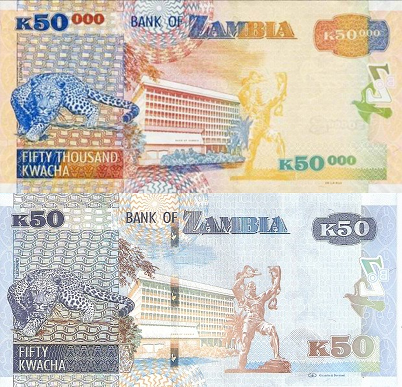 The rebasing, of course, has no direct effect on purchasing power or macro-economic fundamentals. It does, however, affect the perception of the currency, and of the country as a whole.
In any country, it does matter for your perception of its situation whether your restaurant bill is 200,000 currency units, or 200. Price tags and banknotes with many zeros, convey an image of a fragile and unstable economy.
Think of it this way: If one unit of the currency cannot buy you anything, then you know something is wrong, or was at some point. Therefore, we tend to perceive low-value currencies as less reliable, even though inflation and macro-economic fundamentals may have been stable for decades.
Rebasing a weak currency, therefore, may be positive for the perception of the economy as a whole, both by foreigners and nationals, and may boost confidence and credibility. Zambia already enjoys decent infrastructure, macro-economic stability, and is ranked by Forbes Magazine as one of Africa's best investment destinations. Whether or not rebasing the currency will provide an additional confidence boost, only time will tell.