Gwalior – a spectacular site where you are likely to be the only tourist
Gwalior is about as far off the beaten track as a tourist can get in India. Few travelers have this city of 1 million people on their itinerary. The place doesn't seem to have received many foreign visitor since Ibn Battuta.
This was my third trip to India, and I wanted to add some extra days after my meetings, and explore the country further. When I toured the country in 2009, I visited most of the must-sees in north, i.e Mumbai, Delhi, Udaipur, Jaipur, Vrindavan, Agra and Varanasi, so the top tourist attractions were all "been there, done that" to me.
My lovely wife, Beatrice, was traveling with me this time, so visiting Agra again was inevitable. Who minds seeing the Taj Mahal twice, though?
After some mindblowing foodie exploration in Delhi, sampling a range of master chef Sujan Sarkar's culinary delights at Oliva Restaurant, and later the same evening, the amazing street food-inspired fine dining experience at Indian Accent, we hit the road early next morning in our leased car. Our driver, Krishna, a Nepalese former karate champion, was a quiet and extremely friendly person, who apparently knew every road without ever looking at a map.
I wanted to add at least one total off-the-beaten-track destination, and my food and travel journalist friend had recommended Bhopal, apparently one of the most beautiful and least-known gems of India. Getting there by road was a bit of a logistical hurdle, though, so I had settled for Gwalior, an unknown place, three hours by road from Agra, with an impressive medieval fortress.
After saying hello to the Taj Mahal and Fatehpur Sikri, we were on the way to Gwalior through a countryside dotted with small villages, dirt roads, and vast crowds of people everywhere!
Gwalior Fort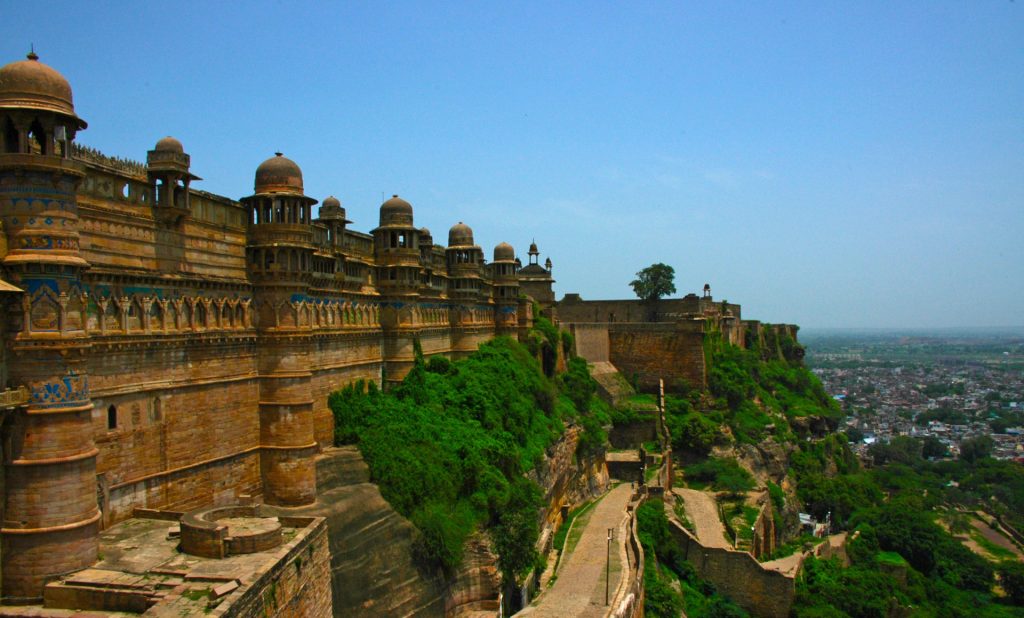 The Gwalior Fort, Gwalior's main attraction, is situated on a hill overlooking the city, with spectacular views. How far off the beaten track this place is, becomes apparent already at the entrance, where a part of the wall has collapsed, and the visitor stands right in front of the abyss. No fence and no safety to prevent any hypothetical tourist from stumbling down the hill.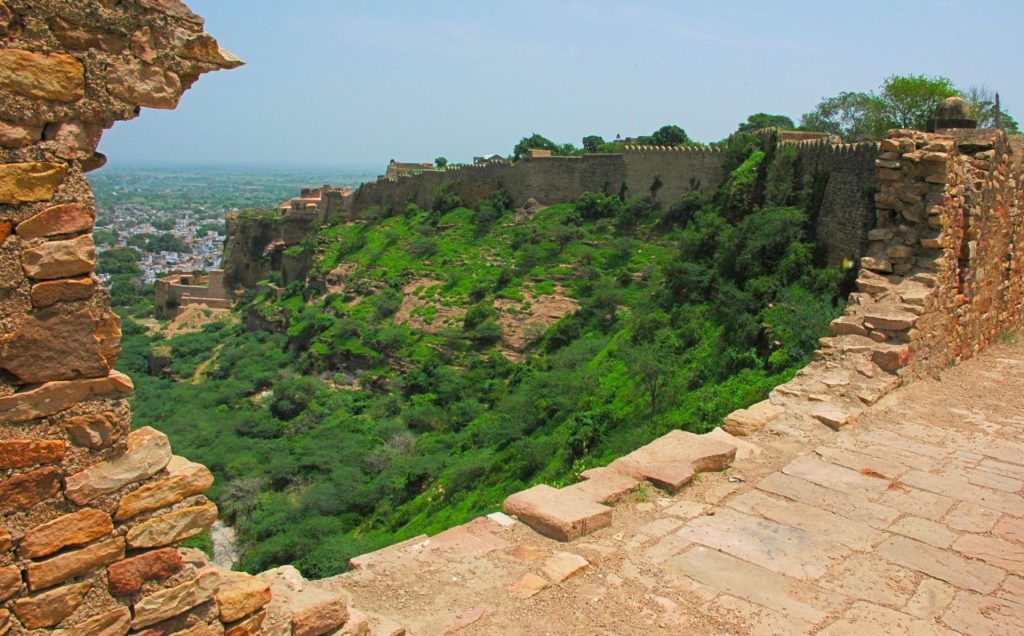 The massive fort, covering a 3 km2 hilltop, has been around at least since the 10th century, with most of the current buildings dating back to the 15th century. The oldest structures in the complex are from the 6th century.
The fort looks and feels like a ghost town, with lots of impressive structures that were once showcases of great engineering but that now lie abandoned. During my journey through this vast heritage site, I met a half-dozen locals, all happily surprised to see a visitor from a distant continent. I now probably appear in as many selfies as there were visitors at the Gwalior Fort that day!
The sun is absolutely scorching, so SPF 50 is advised. Especially for a melanin-deficient Scandinavian like me!
There is a small museum by the entrance, offering some context of the massive site. There is also some signage, but unfortunately, not enough to give the visitor a real idea of the immense historical heritage of the Gwalior Fort.
Sas-Bahu Temple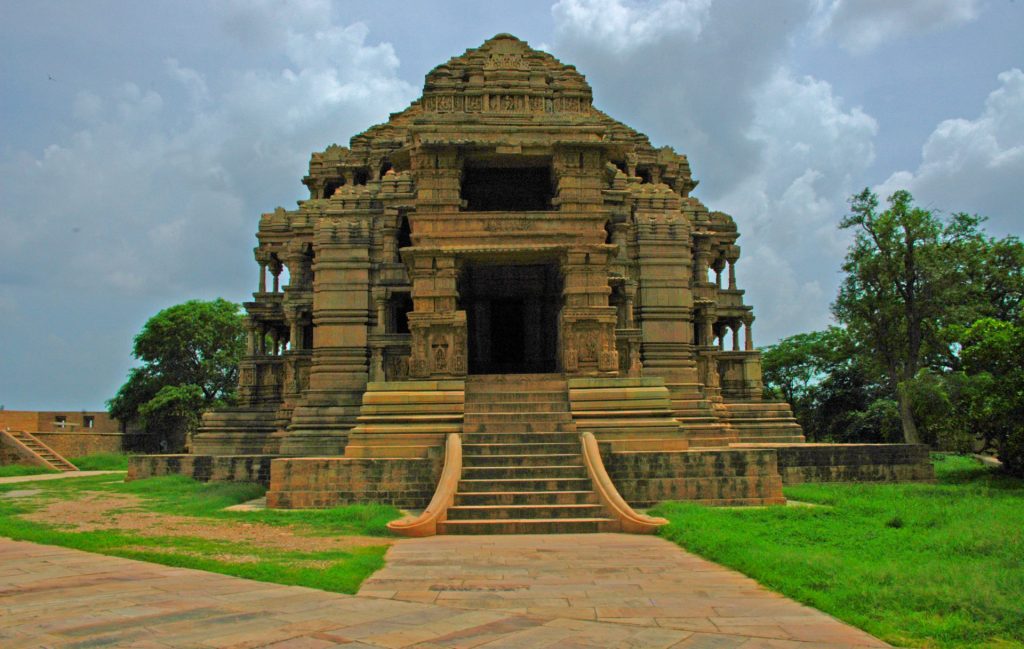 The Gwalior Fort is dotted with temples and cultural structures. Most famous among them is probably the Sas-Bahu twin temples, built in 1093, now mostly in ruins after numerous invasions and wars throughout the centuries.
Gopachal Parvat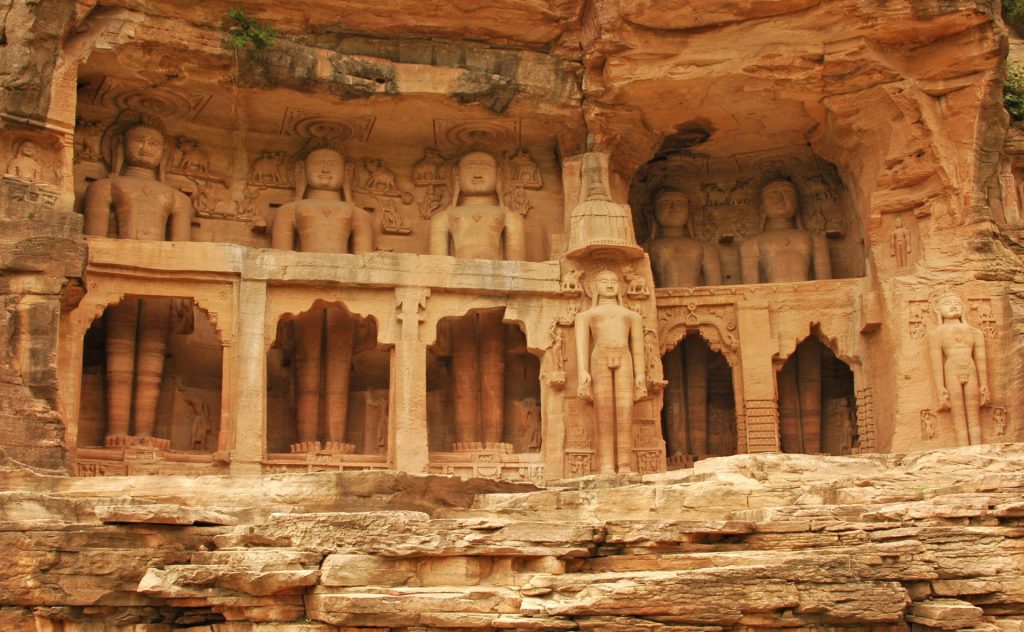 The hillside below the Gwalior Fort is richly decorated with rock monuments known as the Gopachal Paravat. These monuments, cut directly into the rock, are some of the greatest and most massive Jain monuments in the world. Built between the 7th and 15th centuries, the more than 100 sculptures of the Gopachal Parvat have been the target of repeated attempts at destruction and cultural annihilation through changing regimes but have stood the test of time.
Usha Kiran Palace – former royal residence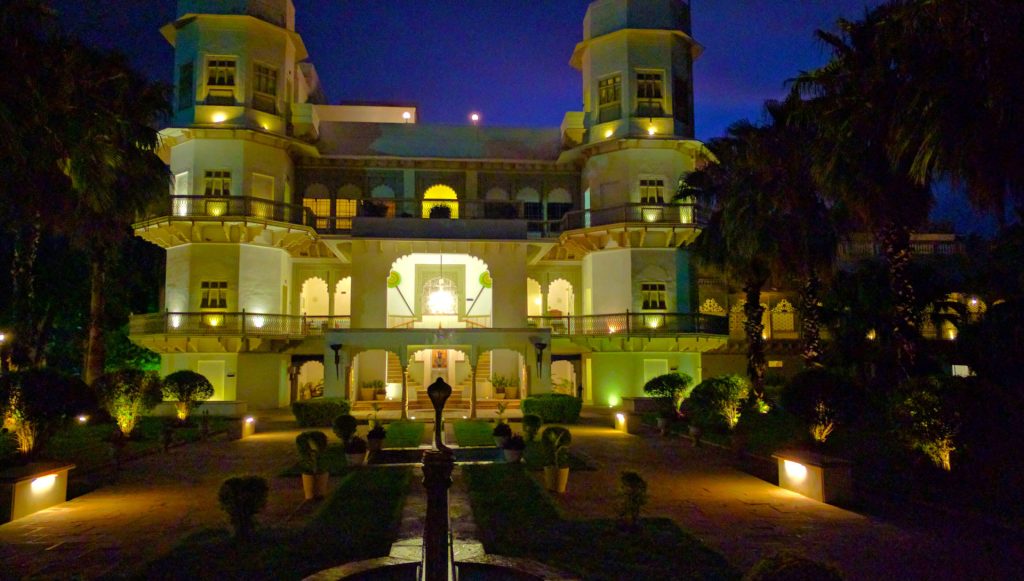 Outside the big tourist destinations, things in India are cheap. Dirt cheap. The best hotel in Gwalior is called Taj Usha Kiran Palace Hotel. It is a former royal residence, and why settle for anything less when a suite is USD 60?
As expected in a top hotel in a city of 1 million inhabitants, they have a nice spa, so don't forget to go for some massage and sauna! Despite its royal legacy, this was probably not the main palace of any great King, more likely a simple countryside home for short visits and stopovers. Nevertheless, the ambiance is magical!
The restaurant is delightful, with a wide variety of dishes from all corners of India. That includes some rather exotic options that you don't find on most Indian menus. As I was already in my third week in India, I was getting overly ambitious about my stomach's ability to take spicy food. Like the lamb in black pepper and aniseed sauce. In India, it is not advisable to proceed when a waiter warns you that what you are about to order is rather spicy. I should have known better!
Beatrice and I were probably the only international tourists in Gwalior at the time. Despite the obvious attractions, only seasoned travelers add this city to their itinerary. The famous 14th-century explorer Ibn Battuta was fascinated by the place. How many international visitors have been there since then is not known.