Sublime beach restaurant off the beaten track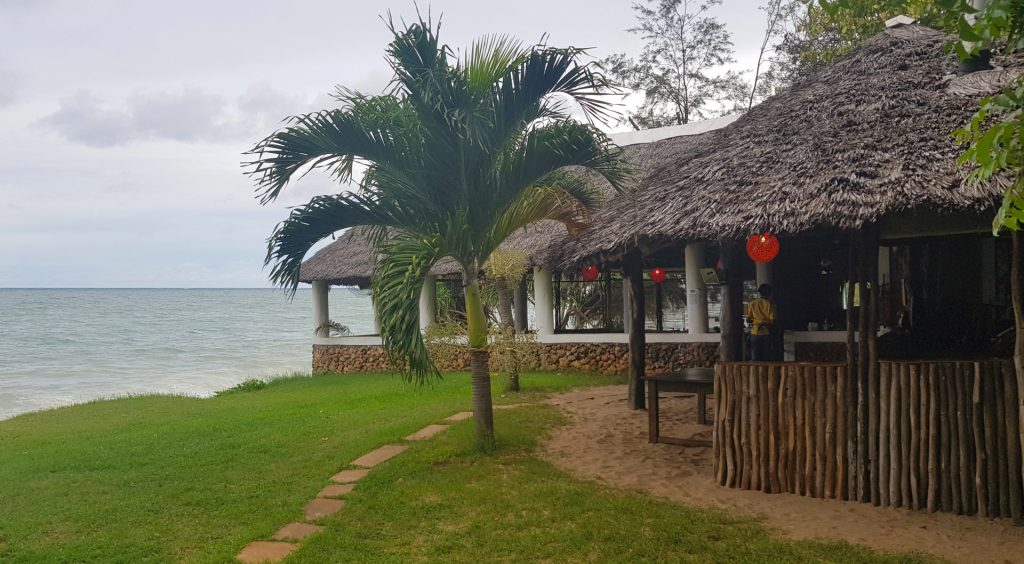 Getting to Monsoons is a journey, through the busy town of Mtwapa, and some good 20 minutes down a rough and bumpy dirt road. It is worth the effort! Whenever I am in Mombasa, this is one beach restaurant I keep coming back to!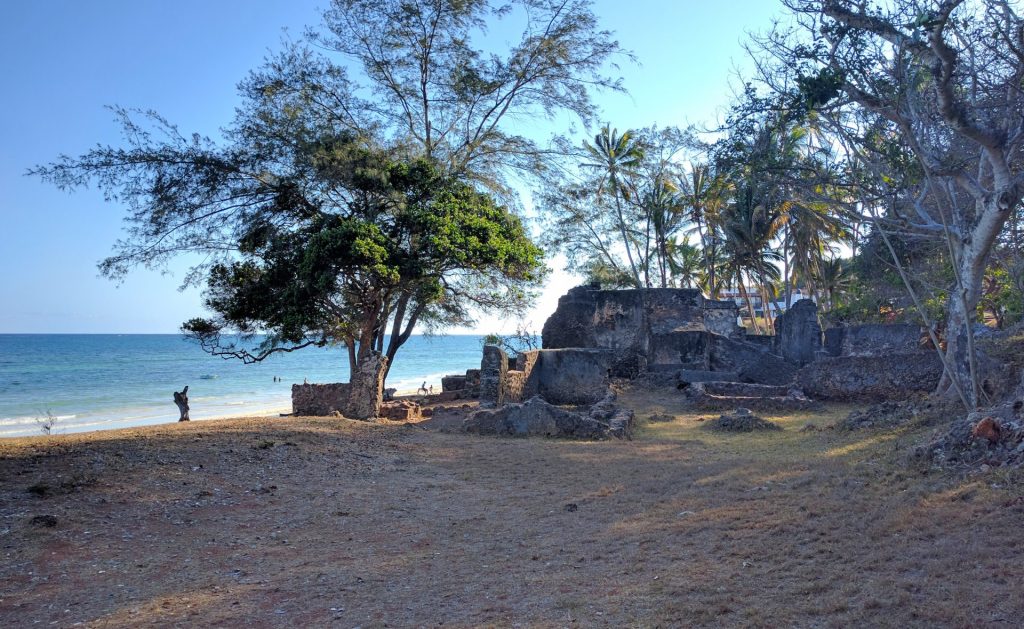 After walking through the historic Jumba Ruins – the remnants of a once-mighty Swahili port city – you get to a rather simple building. Then, as you enter, you start realizing how spectacular Monsoons is!
The restaurant is right on the beach, with nothing but the waves and the sand next to your table. The place is off the beaten track, in serene surroundings, far away from the crowded beaches further south. The style is totally informal and unpretentious, so shorts and sandals is the recommended attire!
Fresh seafood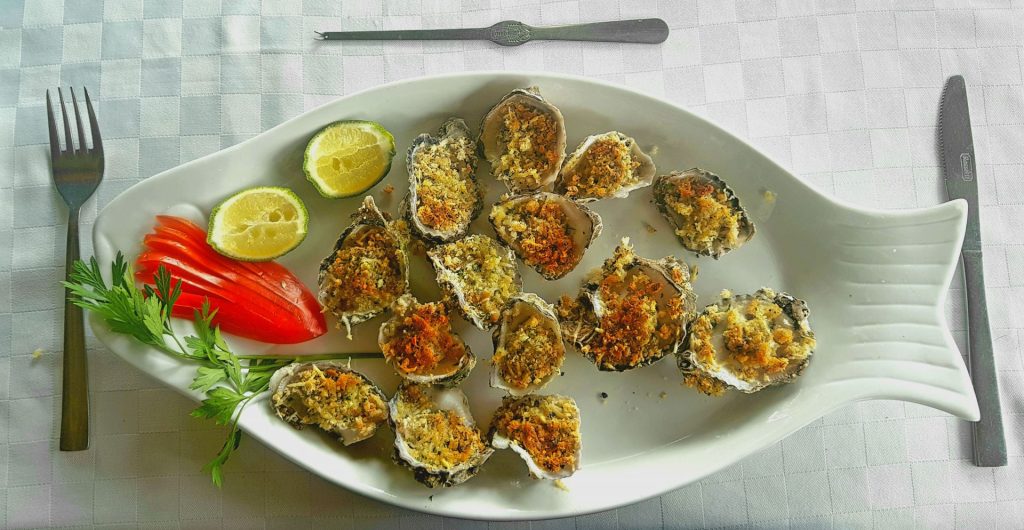 The seafood is fresh from the local fishermen, and the quality is top notch. While there is quite a few excellent off-the-beaten track seafood restaurants along the Kenyan Coast, Monsoons stand apart with a more elaborate menu than the rest.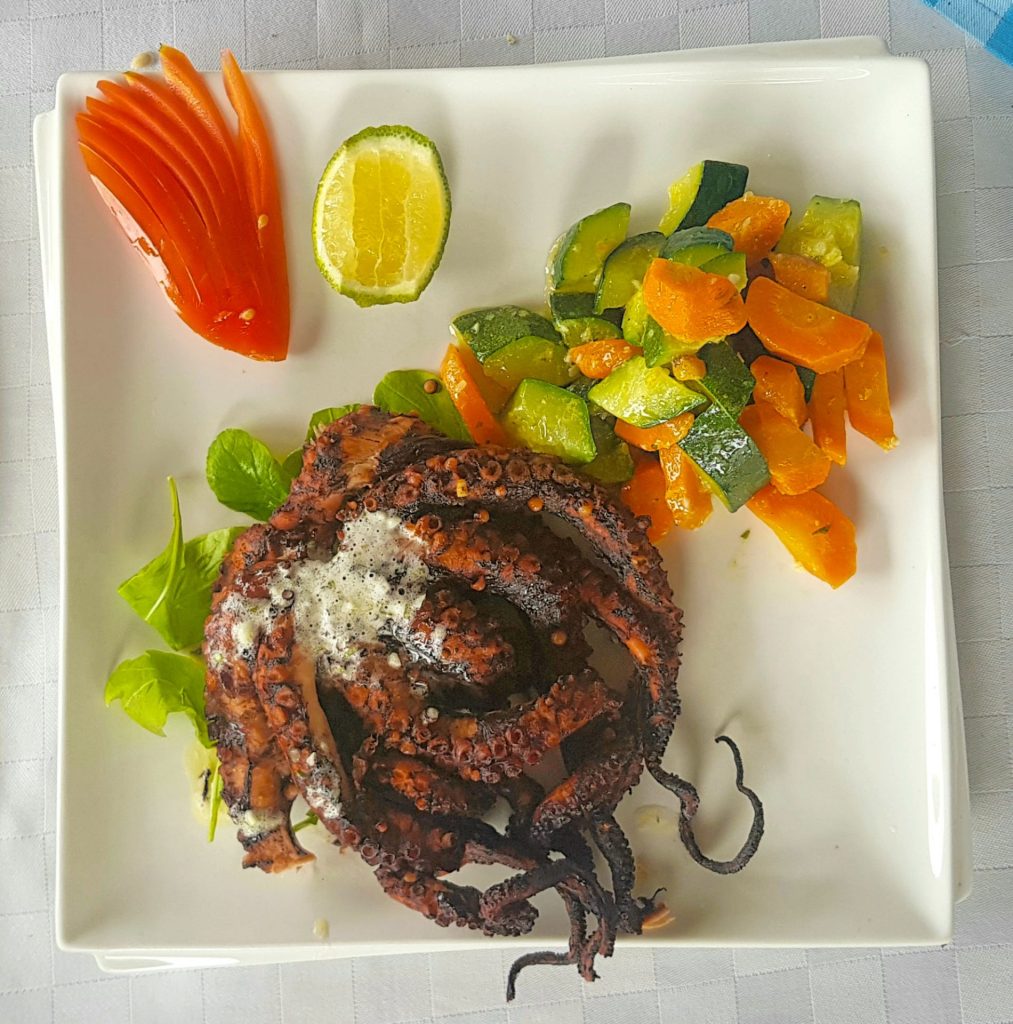 Some of their fanciest options are for big groups, meaning I haven't had the opportunity to try them yet. A specialty everyone should try, though, is their deep fried oysters.
The lobster, accompanied by a small seafood pasta, is a culinary experience to behold. The grilled octopus, richly seasoned in garlic butter, is another sure winner!
The wine selection is also better than most beach restaurants in East Africa.
Hidden gem
While Monsoons is definitely a hidden gem, it been discovered by enough people that you should definitely call and book in advance.
The owner is Italian, so there is obviously a selection of pastas on the menu. Their regular seafood pasta is nice budget option for visitors on a shoestring. If he is not too busy, then sitting down with him is worth every minute of your time! Attila, as he is known, has been in Africa for some four decades, with stories worthy of an action comedy. Ask him about staying behind in Somalia six months into the civil war, to finish his engineering project there!
In case you hadn't guessed it: In the 18 African countries I have visited, this is one of my favorite beach restaurant. If you are anywhere near Mombasa, then it is worth the journey!
Other beach restaurants in Kenya:
Mayungu and Malaika beach restaurants
4 beach restaurants in Diani
Ali Babours cave restaurant
My Pictures from the Kenya Coast