A Brief Story of My Life
I was born in Washington D.C., USA.  I didn't get too well acquainted with the place, though, as my parents decided to move back to Norway almost immediately after.
At the age of 2 months, I moved to a place called Orkanger – a small countryside place with about 30 000 inhabitants. At the time when I was 9, my parents decided to move again, and off we went, this time to a place called Nesodden, nearby Oslo.
So in the summer of 86, I once again found myself in a new house at a new place. I started at the local Steiner school, which I attended for 2.5 years, until end 1988.  At that time, my dad got a nice job in Brussels, with diplomatic status, tax exemptions and all sorts of niceties.
In Brussels I started at the Scandinavian School of Brussels. As I picked up French pretty quickly, I decided to look for a greater challenge, and went over to Lycée Francais de Belgique Jean Monet in 1990. The French system represented quite a change from the cosiness of the Scandinavian School, and I have never regretted that choice. While the school in itself was exciting and challenging, I loved my extra-curricular activities already back then. My favorite of which was the school theatre group, Le Theatre de l'Astrolabe.
In 1993, I once again headed back to Norway.  Since the quality of the French international system ranks in the European top level (by far beating Norwegian schools), I decided to continue at the Lycee Francais d'Oslo Rene Cassin, where I got my baccalaureat in 1996.
Clearing high school in Norway is not a sober affair (even for a Norwegian attending an international school in Norway).  Despite the French language and curriculum of the Lycee Francais d'Oslo, most of my classmates were Norwegians or half-Norwegians, with some sort of affiliation to France. Thus, we fully embraced the tradition called Russ, or russefeiring. To sum it up, one starts partying at the beginning of the last year in high school, and one continues until exams are over, while attending some major gatherings for russ from the entire region.  Some casualties occur each year.
Now, after being through with that part of my life, I went on to something that is "mandatory" (only 40% actually complete it, though) for all Norwegian males: The military service.  Having a dual citizenship, I could easily have escaped, but chose not to – out of pure curiosity. I have never regretted that decision. Although military insignia in the cases of many officers appear to be a substitute for both brains and self-esteem, the military service was an interesting experience. I did my 2-month boot camp in the autumn of 1996 at Værnes Military Airport – co-located with the civilian airport just outside Trondheim. I then served the remaining months at Andøya Military Airport, on a small island in the far north of Norway.
Having completed my year of marching and gun-toting, I went on to become a student. The wonderful years at the Norwegian Business School (BI),  in Sandvika passed so fast I was almost shocked when it was suddenly all over, and I had the documents awarding me the title of Master of Business and Economics (in Norwegian: Siviløkonom).  During my time there, I was a highly active participant in the student union, notably as the Head of IT for 2 years, a journalist in Inside, the student newspaper, a member of the International Committee and a participant at the International Week in Zagreb in 2001 and a frequent co-organizer and always a partcipant in a bunch of events. I was also in the Yearbook Committee for 2001 and and 2002.
Besides these activities, I also ran my own IT consultancy – something I had actually started during my days in high school.
Of course, my main reason for being a student at BI was my education. Eventually, I graduated with a Master of Business and Economics degree (known as "siviløkonom" in Norwegian).
Taking an active role in the student community in college is more than just a good idea. Anyone who has been through college and never taken part in those activities has missed an important point. Also, there are some rewards: AIESEC, an amazing organization for students all over the world, arranges not only conferences and cool events, but also job exchange programs.  Although I was never a member during my days in college (one of the few things I regret), I still knew a lot of people there, and jumped at the opportunity during my last days in college when there was a traineeship in Kenya available. Now, that's how I ended up in Nairobi!
The traineeship was a partnership between AIESEC and the Norwegian Peace Corps, where I as a participant was to be seconded to a local company, organization or institution. My first few months were at a local web development company, before I decided to switch my traineeship over to the Kenya Investment Authority, where the tasks and challenges turned out to be far more interesting.
Since I'm not particularly fond of couches and TVs, I've always engaged in extra-curricular activities, and I wasn't going to stop doing that in Kenya. Since I really enjoy acting, I was delighted to jump at an opportunity at the Kenya National Theatre in the South African musical Sarafina – describing an episode of the liberation fight under apartheid.
Following the Sarafina success, I was asked to appear in one of Kenya's most popular TV soaps – Reflections, where I played a Norwegian casanova living in Kenya! I was basically having lots of fun those days.  When I spent a few weeks in Norway after my traineeship, Dagbladet, a daily newspaper took a keen interest in that part of my year in Kenya.
After my traineeship contract was finished, I really wanted to stay on for a while still. Since most jobs in Nairobi are poorly paid, I decided to start up a business of my own instead. Initially, I was part of the team which founded the Nairobi office of Global Entrepreneurs. However, some business consulting ventures of my own were far more lucrative, and gradually took most of my attention.
Most people in Nairobi know me as "Howard" a.k.a. the "crazy mzungu". My first name is rather difficult to pronounce for non-Norwegians, so Howard is a good approximation. (More on spellings and misspellings of my name).

For the sake of my own career development, however, I decided to move back to Norway in August 2005. Upon returning, I joined a B2B telecom sales company, to build my experience in telecoms sales while searching for international opportunities. Only a few months into the job, a headhunter contacted me about an opportunity in an exciting startup:
IPdrum was a young, innovative mobile VoIP company with a very interesting technology for using Skype on mobile phones. We received considerable coverage for each product we launched. I myself appeared in a couple of interviews on behalf of IPdrum in Norwegian magazines (links).
With that job, I could also finally stop renting, and buy the apartment that I wanted, and I certainly didn't waste time: I almost immediately started looking for something to buy, and once I found it, the bank was ready and willing.
The Grønland area in Oslo used to have a terrible reputation, but has improved dramatically over the past few years. The area is located in the inner eastern part of the city centre, surrounded by a plethora of exciting new urban developments. It is just next to Bjørvika – an ongoing seaside development project that includes the new Norwegian Opera landmark building, the upcoming Munch Museum, Deichman Library, and the Museum of Cultural History to mention a few. PwC, KPMG, Visma and DnB NOR (Norway's no 1 bank group) are among the companies moving in to what is rapidly turning into the new "core" city centre in Oslo.
Grønland is also where I finally bought my apartment – a sweet place on the top floor, with an open balcony facing south-west (sunny all day during summer). Beautifully located in Smalgangen, a no-cars-allowed shopping street 2 blocks away from the Central Railway Station, 1 block away from the Central Bus Station and just above one of Oslo's busiest subway stations, it's as central as it gets! Property prices in the area are also growing faster than in any other part of Oslo. Back in 2006, people still warned me about buying anything in that area.  I've never paid much attention to negative ideas from negative people, so luckily, I didn't listen in that case either!
I continued in IPDrum for another few months, and enjoyed the job as Sales Executive Western Europe. I had been contacted by a few potential employers, but their offers weren't nearly as interesting as what I had. One day though, I received a call from a headhunter who has something too cool to refuse. 3 days after the initial call, I went for the job interview, and the day after that, I already had an offer in writing. The deal was sealed there and then!
Vyke Communications was at the time the latest killer company in the VoIP market, with a skyrocketing share price on the London Stock Exchange. The offer to join Vyke as the VP Sales Africa was simply irresistible, and less than a week after the initial contact, the deal was already concluded, and I jumped at the new challenges with great enthusiasm.
For 3 years and 2 months, I enjoyed the wonderful task it was to be in charge of Vyke's markets in Africa, building and growing the distribution channels for telecom cash products in some of the world's most exciting markets.
As much as I loved the job, and the business I was in, destiny eventually wanted me to move on. When I got in touch with the Kenya-based Norwegian inventor Jon Bøhmer, and his new company Kyoto Energy, the temptation to move back to Nairobi became irresistible.  Bøhmer had a background and credentials that gave his project a significant level of credibility, and Kyoto Energy gradually started appearing as an opportunity too good to pass. After helping  Jon raise money to get properly started, I signed up as his Sales Director, and moved back to Kenya on June 1st 2010.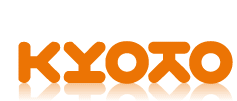 After my euphoric return to the country I had missed so much, I was somewhat surprised to realise that the products were not there yet, and that the first shipment of the Kyoto Box Solar Cooker was stuck in the Mombasa port, following some procedural mistakes by Bøhmer when importing it. Getting the container out became a 4-month fight against bureaucratic madness, eventually crowned with success.
In the meantime, Bøhmer had managed to blow away the money I had helped him raise in record time.  By the time the container was out, there was no cash left, while I had incurred significant expenses for the company.  Short on options, I put in an epic effort to jump start the sales. Unfortunately, when the first major sales revenues started trickling in, Bøhmer simply pocketed that money as well: The next communication between us after that, was a letter from my lawyer.
Kyoto Energy was liquidated by a court order in Gjøvik Tingrett (District Court) in Norway, on April 6th 2011. Jon Bøhmer still has an identically named, but separate Kenyan company, and uses it along with some quite impressive Powerpoint presentations in his search for funding.
After a brief return to independent consulting, the dream opportunity came through LinkedIn: Avyra Systems Limited, a leading marketing partner for mobile operators, became my new employer within weeks of the initial contact.  Currently, my base in split between Lagos and Nairobi, while I work close with the marketing departments of mobile operators in some of the most exciting markets on the African continent. That I enjoy the job, is an understatement!